Magnetic Insoles Foot Shoe Inserts with Magnetic Therapy
customers are viewing this product
☑️   SUPERIOR MAGNETIC THERAPY – Each MagnetRX® magnetic shoe insert has 6 powerful neodymium magnets (4,200 gauss each) embedded in the soft gel sole. These super magnets are strategically positioned to stimulate reflexology points and are bio-north (-) facing the body. Magnet therapy is an effective alternative medicine used for centuries to promote pain relief, reduce inflammation, improve circulation, and balance positive energy!
☑️   PREMIUM QUALITY –  Engineered with high-performance gel that is shock absorbing and designed to form to your feet and provide optimal arch support for superb comfort! The top layer of fabric is soft, breathable, and helps sustain optimum hygiene levels for your feet. Designed to offer powerful magnetic therapy to your feet without you even knowing the magnets are in your shoes!
☑️   PAIN RELIEF & COMFORT – Magnetic therapy shoe insoles are commonly used by people suffering from foot & heel pain, plantar fasciitis, stiff or sore muscles, back distress, overpronation, poor circulation, and other common conditions that are caused by repeated overuse or injury of feet. These magnetic gel insoles are great for anyone who works on their feet all day, or spends many hours standing.
☑️   TRIM TO FIT MULTIPLE SIZES – Our magnetic shoe insoles are available in two size options: Men's (US 7-12) & Women's (US 5-10). Use scissors to trim the magnetic inserts to fit your shoes in just a few minutes. Instructions are on the packaging and insoles have imprinted size guidelines for cutting. The magnetic insoles may be worn in any type of shoes, boots or slippers (or buy extra pairs to have in each).
Our Magnetic Therapy Shoe Insoles provide optimal comfort with powerful magnetic therapy right where your body needs it most. Your feet will appreciate our high performance gel which is shock-absorbing to help minimize the stress on your legs. Each shoe inset contains six large neodymium magnets which are all strategically positioned to stimulate acupressure points and maximize Chi' energy. Unlike cheap imitations that are uncomfortable on your feet, you won't even feel the magnets with these premium magnetic therapy insoles. Get yours today and begin reaping the benefits of magnetic therapy without needing to change your daily routine!
Features: 
(6) Powerful

rare-earth neodymium magnets per insole 

4,200 Gauss

per magnet, totaling

over 25,000 gauss strength per foot

Magnets are all

positioned bio-north (-) facing the body

for deeper penetration

Permanent neodymium magnets that

do not lose their strength

over time

Magnets have

protective coating

for enhanced durability
Product Specifications:
Size Options:

 
Men's:

US

7 - 12 (EU 41 - 46)

Women's:

US 5 - 10 (EU 35 - 40)

Instructions are on the packaging and insoles have imprinted size guidelines for cutting. 
Thickness:

Insole is approximately 5mm thick, with 0.5 inch tall arch support.

Color:

Black fabric top and clear gel base
Shipping
We offer free standard delivery on all US orders (3-5 business days).
All orders are processed within one business day and ship from our US warehouses. If you need your order sooner, we offer expedited shipping options that can be selected at checkout.
Free Returns
If for any reason you are not completely satisfied with your purchase, you may return the item(s) within 60 days for a refund.
Details.
We're confident that we design and sell the very best magnetic therapy products available at any price, and we want you to share our confidence! That's why we back every sale with a 60-day money back guarantee.

If you're not satisfied for any reason with your first purchase on a MagnetRX product, we'll make it right by issuing a refund (for one worn item) or allowing you to exchange the product for something more your type.
Customer Reviews
Write a Review
Ask a Question
Lila stahl
Amazing.makes the walking so comfortable.
05/30/2022
Norma S.

United States
Yippee
I have ankle issues and the ankle bracelets help but I felt much better once I added the insoles to my shoes. I'm walking without thinking about every step! Yippee!!!
05/03/2022
Thomad B.

United States
Specifically……..wonderful!!
I recommend these inserts to anyone suffering from back pain. I am an avid golfer who had to stop playing due to lower back pain. However, a friend suggested I try your magnets. I was very suspicious, but gave them a try. Like a miracle the pain subsided. Another unexpected benefit is the additional distance. At least 10 yards with every club.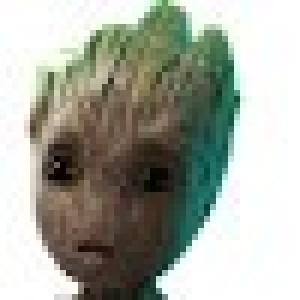 TM
12/19/2021
Tyrone M.

United States
Incredible
I even put them in my house shoes
04/23/2021
Jeffrey B.

United States
Best insoles
So comfortable I don't want to take my shoes off