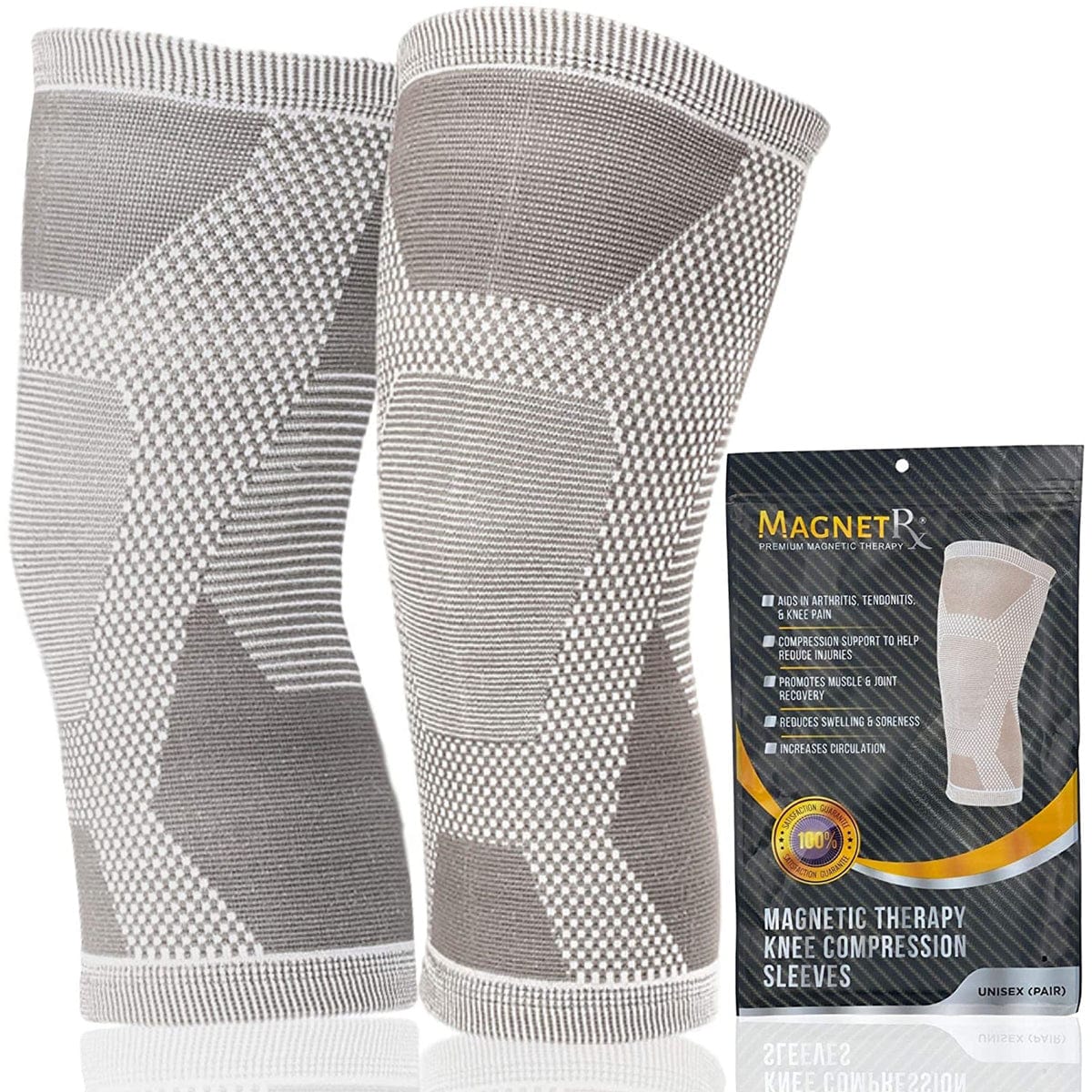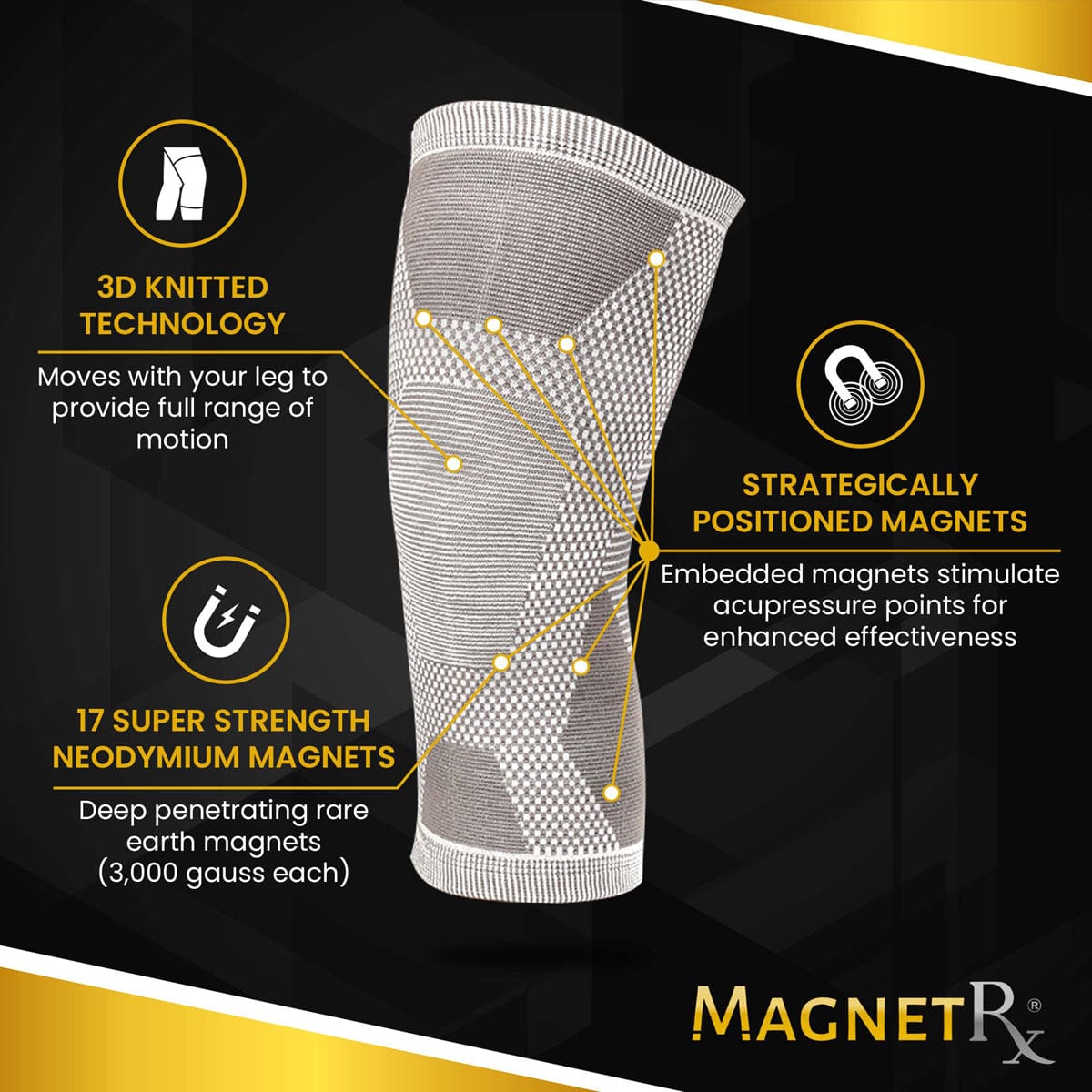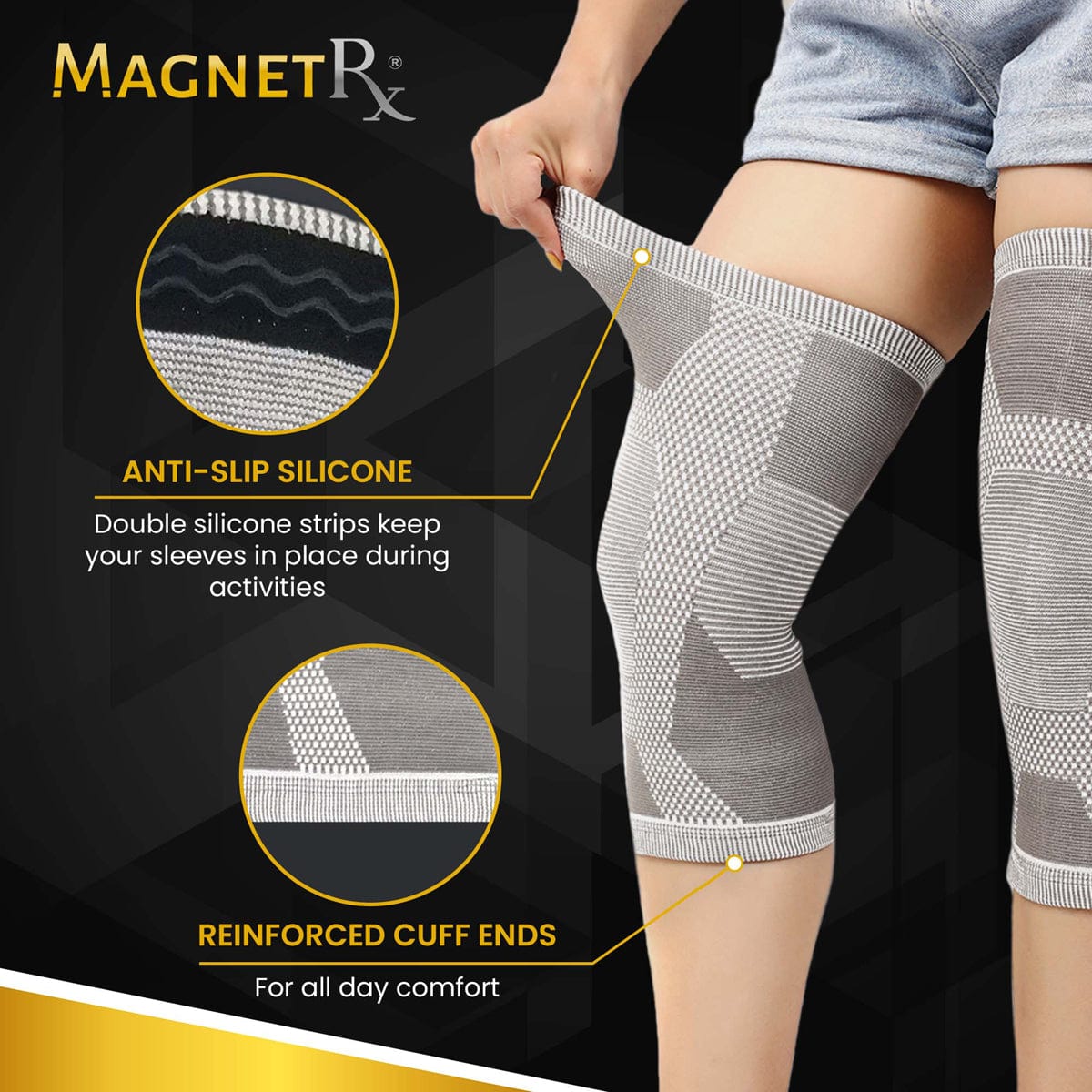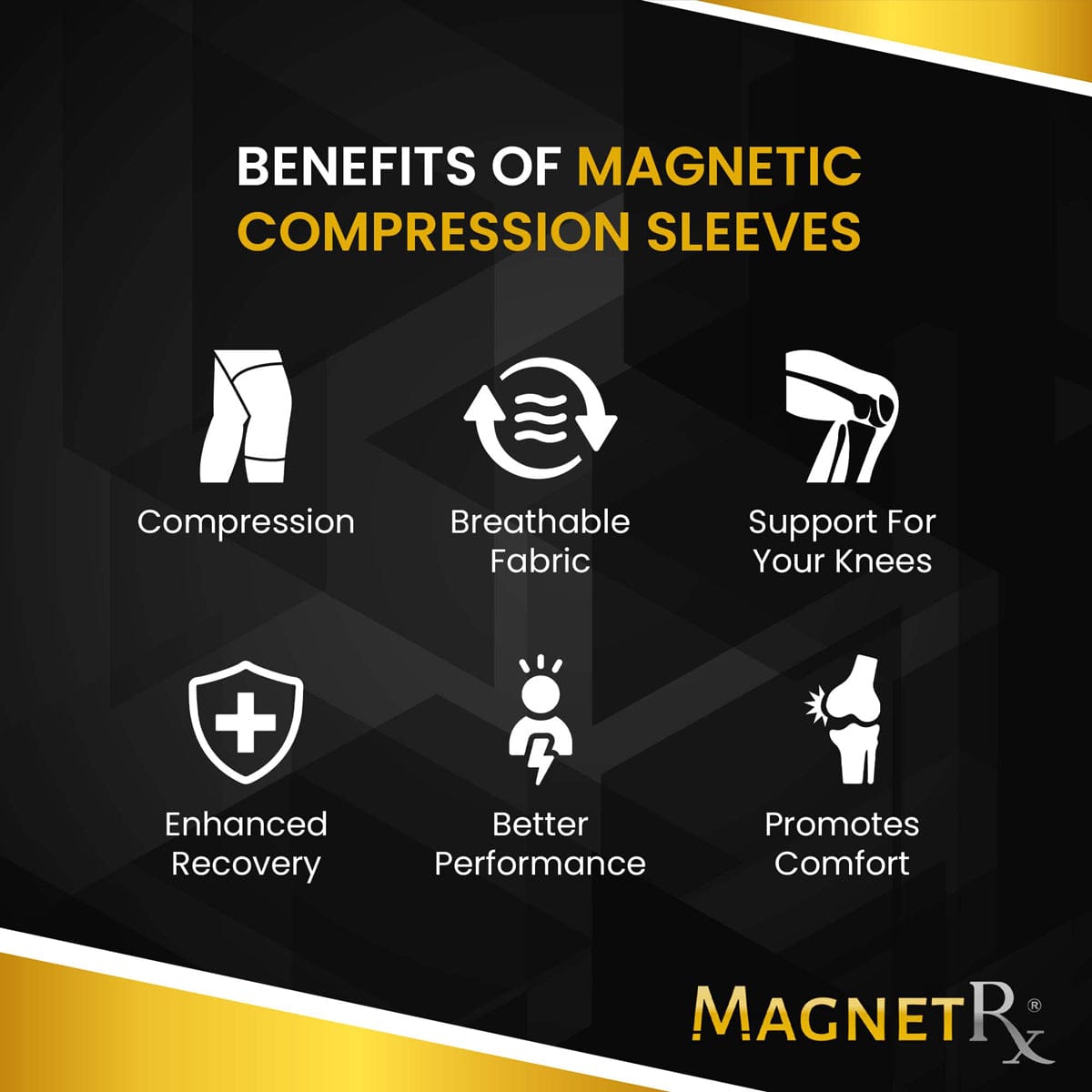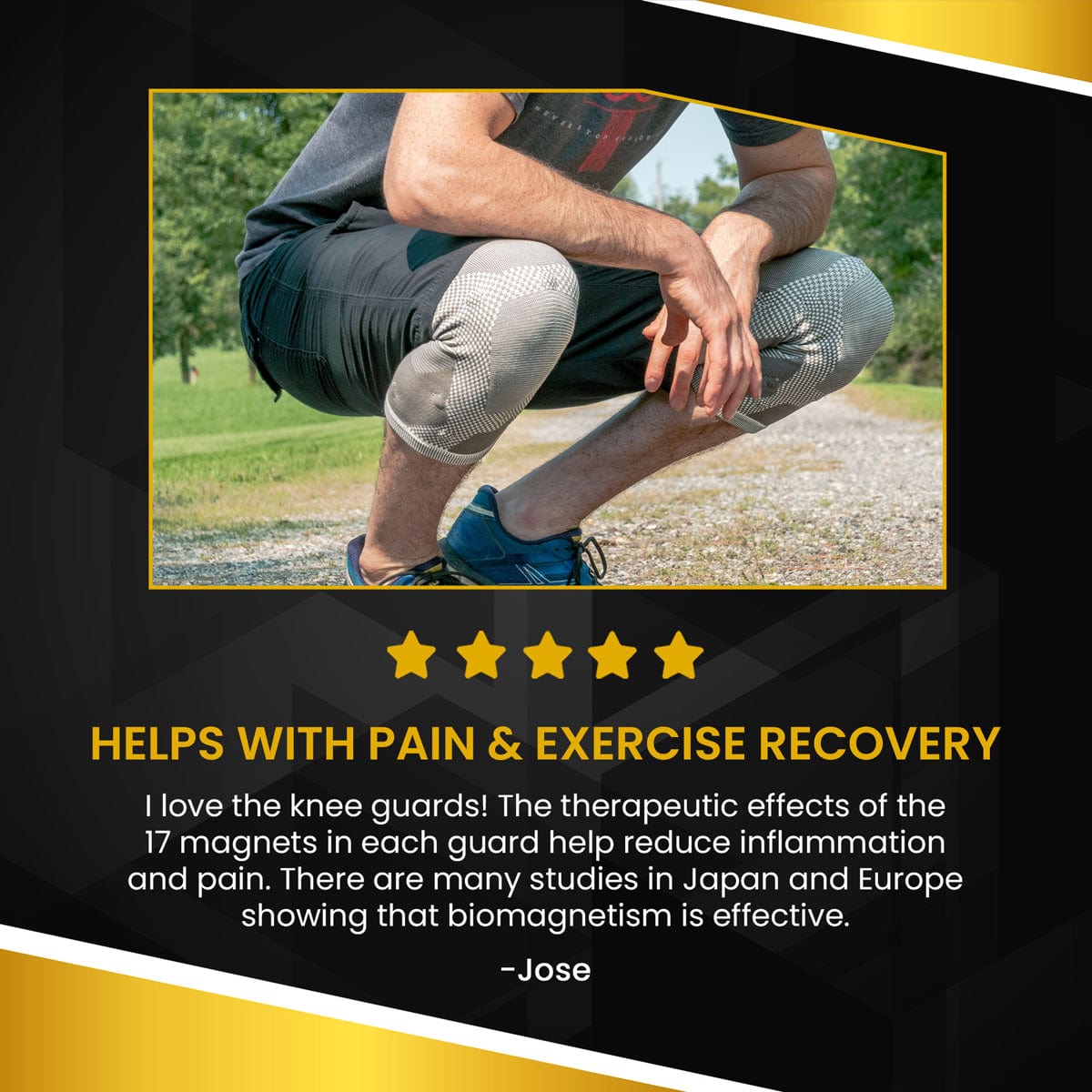 Magnetic Therapy Knee Compression Sleeves (Pair)
In stock & ready to ship from U.S. warehouse
Our Magnetic Knee Brace Support Sleeves provide optimal compression with powerful magnetic therapy right where you need it most. Your knees will appreciate our high-performance 3D knitted fabric which is soft and shock-absorbing to help minimize injuries. The 4-way compression sleeves were ergonomically designed See More
Our Magnetic Knee Brace Support Sleeves provide optimal compression with powerful magnetic therapy right where you need it most. Your knees will appreciate our high-performance 3D knitted fabric which is soft and shock-absorbing to help minimize injuries. The 4-way compression sleeves were ergonomically designed to offer a full range of motion and improve circulation for fast recovery. Each knee sleeve contains 17-neodymium magnets which are all strategically embedded along main meridians to stimulate acupoints and maximize Chi' energy. The anti-slip silicone strips will keep the sleeves in place all day long and are suitable for all activities.
Two

magnetic knee sleeves in each pack

(17) Powerful

rare-earth neodymium magnets per sleeve 

3,000 Gauss

per magnet, totaling

over 50,000 gauss strength

All magnets are

positioned bio-north (-) facing the body

for deeper penetration

Permanent neodymium magnets that

do not lose their strength

over time

Magnets have a 

protective coating

for enhanced durability
Size Guide: 
Measure the circumference of your thigh 4" inches above your knee cap.

Use your measurement to determine your correct size.

Small:

11.5" - 14.0" Inches (29cm - 35cm)

Medium:

14.0" - 16.0" Inches (35cm - 40cm)

Large:

16.0" - 18.0" Inches (40cm - 46cm)

X-Large:

 

18.0" - 20.5" Inches (46cm - 53cm)

If you fall in between sizes, select the size up for less compression and size-down for extra compression.
Length:

13.75" Inches (36cm)

Material:

56% Polyester, 26% Polypropylene, 15% Diene Elastic, 3% Spandex

Color:

Grey & White blend

Care Instructions:

Hand wash in cold water with mild soap. Rinse thoroughly. Air dry at room temperature. Do not machine dry. 
FREE SHIPPING
We offer free standard delivery on U.S. orders over $39 (3-5 business days).

All orders are processed within one business day and ship from our US warehouses. If you need your order sooner, we offer expedited shipping options that can be selected at checkout.

FREE RETURNS (USA)
If for any reason you are not completely satisfied with your purchase, you may return the item(s) within 60 days for a refund. Details.