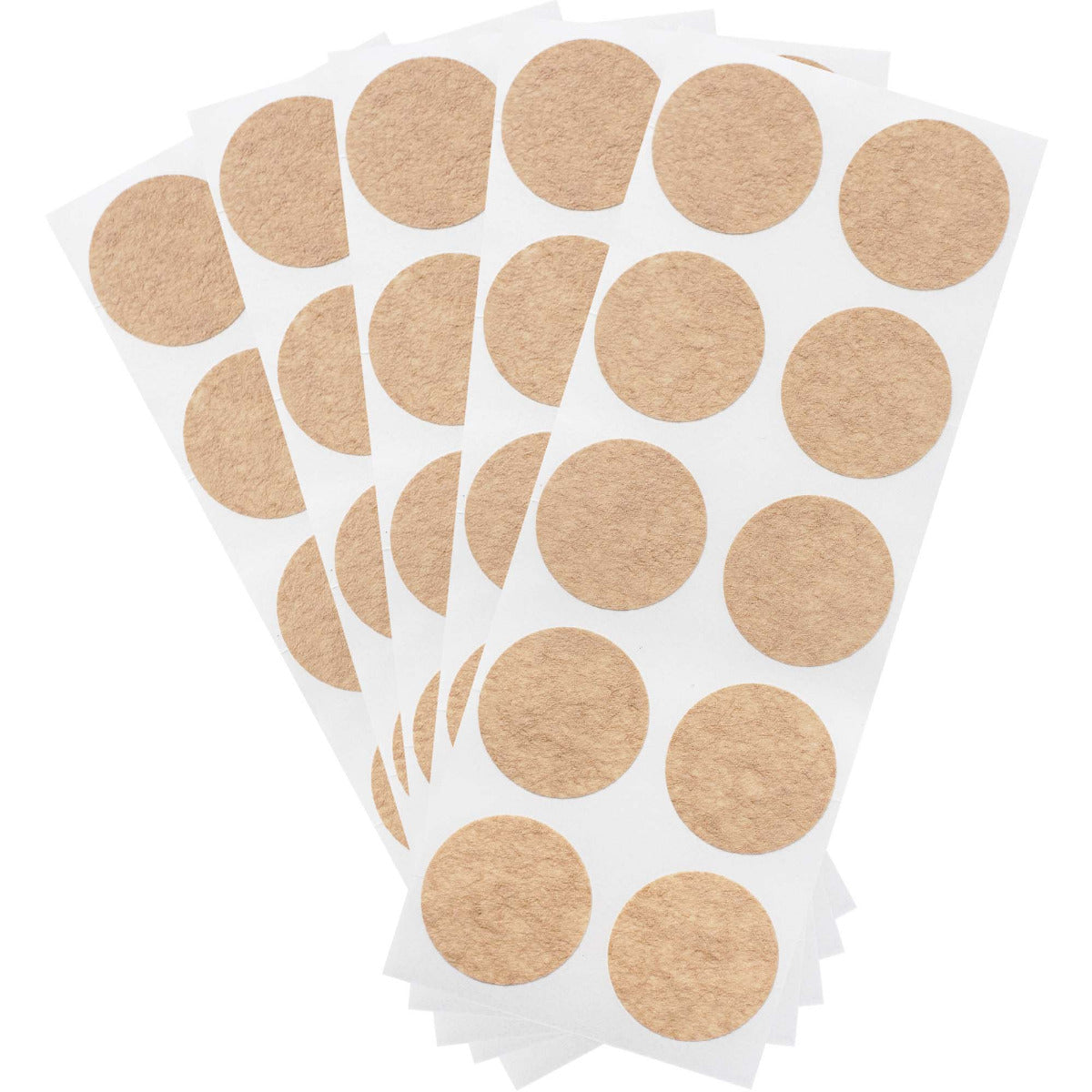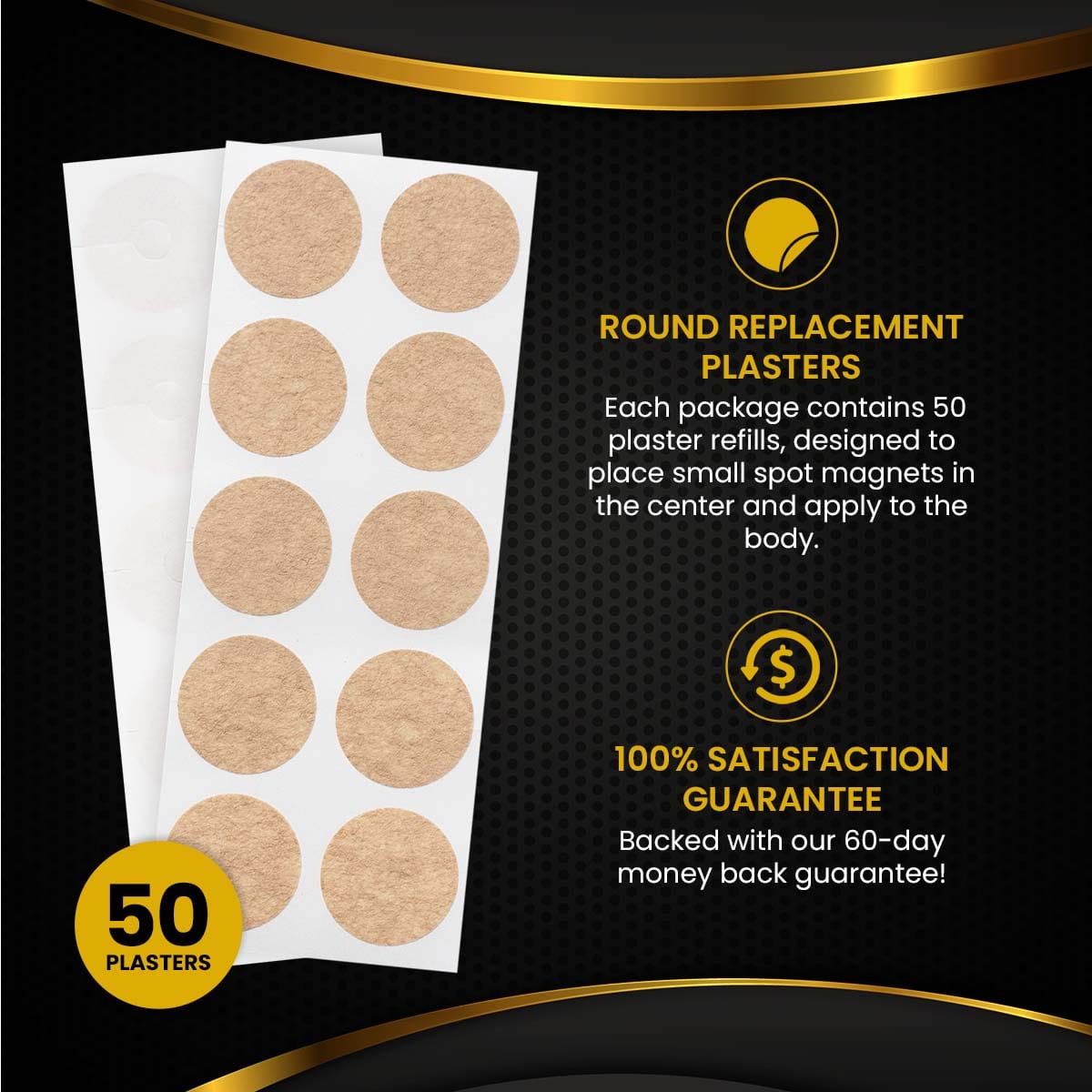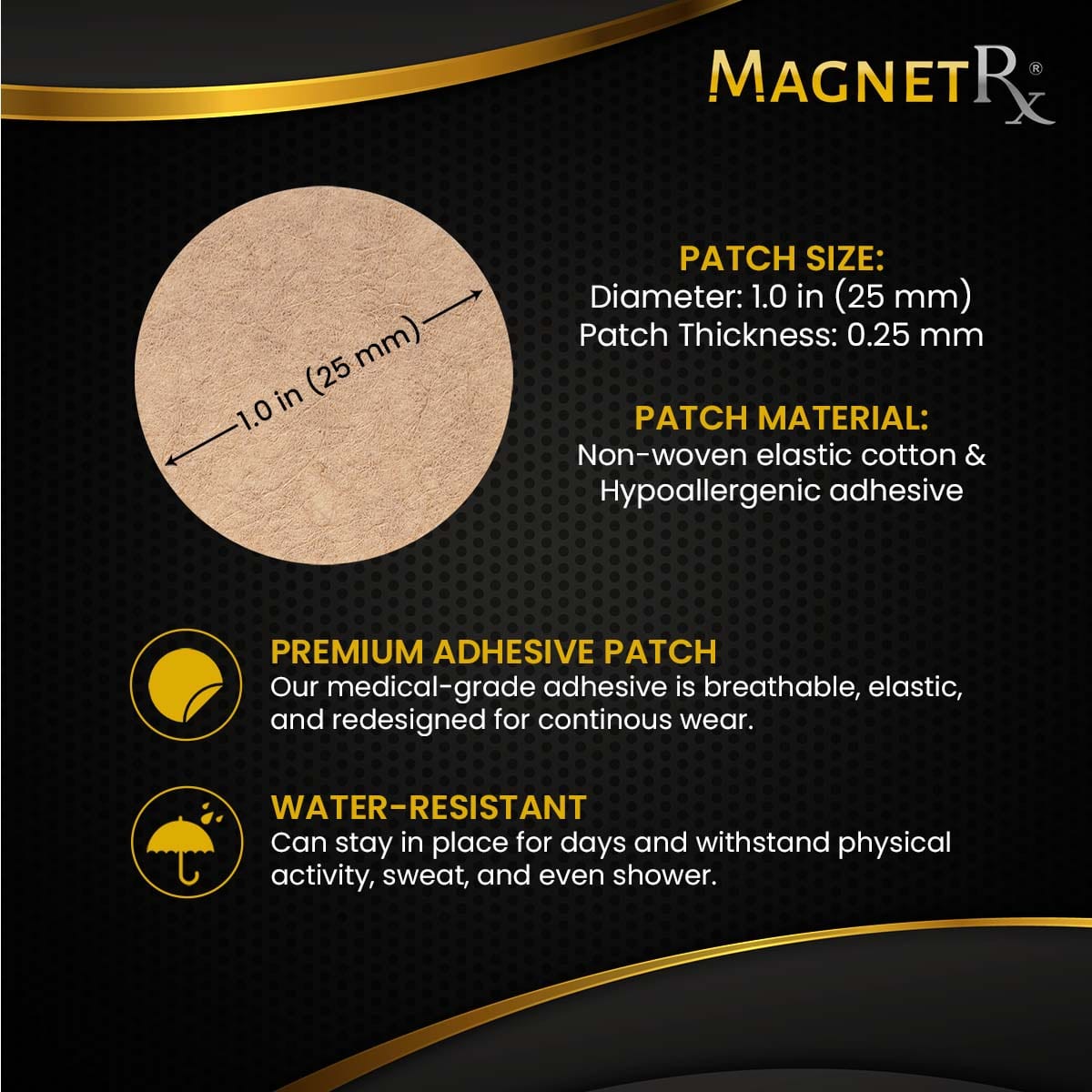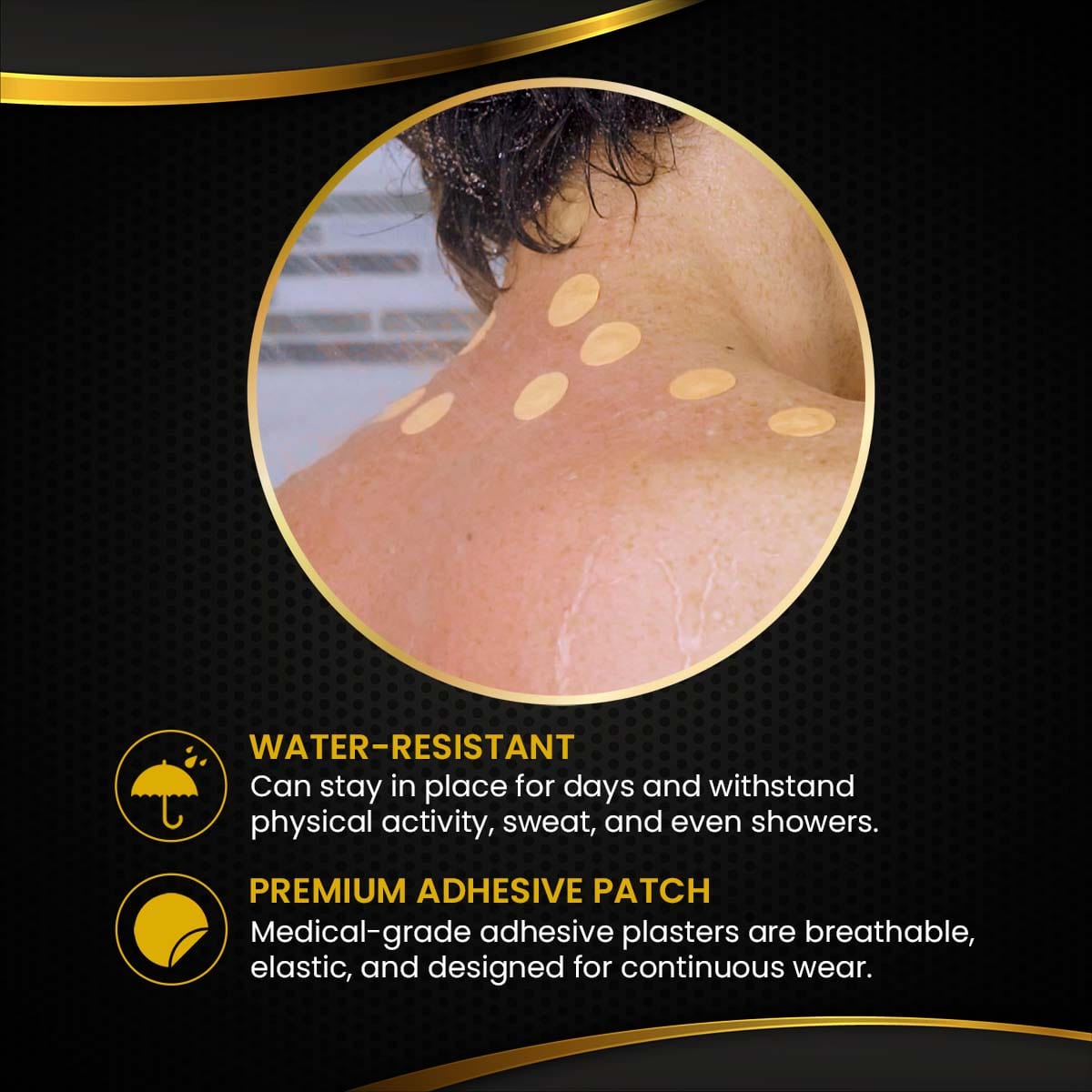 Replacement Plasters for Small Spot Magnetic Patches (50 Pack)
In stock & ready to ship from U.S. warehouse
The package includes 50 replacement patches (MAGNETS NOT INCLUDED)
This pack includes 5 sheets of 10 self-adhesive bandages, for a total of 50 magnetic replacement plasters. They can be used as replacement patches for our spot magnets which are sold separately. When using the spot magnets, the patches must be
See More
The package includes 50 replacement patches (MAGNETS NOT INCLUDED)
This pack includes 5 sheets of 10 self-adhesive bandages, for a total of 50 magnetic replacement plasters. They can be used as replacement patches for our spot magnets which are sold separately. When using the spot magnets, the patches must be replaced every few days due to hygiene reasons and our self-adhesive patches can be used as replacements.
Features of the patch:
Breathable 
Water-Resistant 
Elastic 
How to use your replacement patches:
Clean the magnets with an alcohol wipe and let it dry before you apply to the adhesive. On the backside of the patch sheets, remove the small center circle to expose adhesive. Place the south-pole side of the magnet to face the sticky side of the new patch. If using MagnetRX® Spot Magnets, the south-pole will have a marking. The patch is ready to be placed on the body! Designed as replacement patches for the reusable magnets. These patches work best with our MagnetRX Super Strength Magnetic Therapy Patches
FREE SHIPPING
We offer free standard delivery on U.S. orders over $39 (3-5 business days).

All orders are processed within one business day and ship from our US warehouses. If you need your order sooner, we offer expedited shipping options that can be selected at checkout.

FREE RETURNS (USA)
If for any reason you are not completely satisfied with your purchase, you may return the item(s) within 60 days for a refund. Details.